Bitcoin is celebrating its 14th birthday today. Let's take a look on its existence so far.
Today marks the 14th birthday of Bitcoin, the largest and most well-known cryptocurrency in the world. The first block of the Bitcoin blockchain, referred to as the Genesis block, was mined on January 3rd, 2009, by the unidentified creator(s) or developer(s) known as Satoshi Nakamoto. 
You may also like: Gold awaits fresh data to move- where will inflation send it?
Chancellor on brink of second bailout for banks – this is the legendary line on the genesis block Nakamoto transcribed from the Times newspaper headline. Despite obstacles, Bitcoin has remained successful and evolved into a rival to the centralized banking system.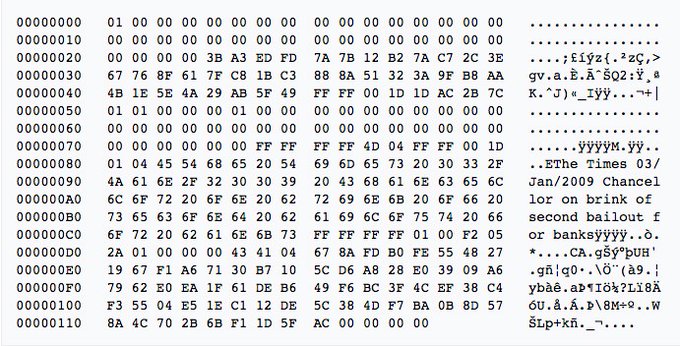 Initial message in the first block, source: twitter.com
Bitcoin experienced a roller coaster since it is the leader in this rapidly developing asset class. It has come a long way, from being used to buy a few pizzas to inspiring some to have the audacious idea that they might use their holdings to purchase Lamborghinis, to more logical use, including investment products by financial institutions.
More to read: EUR/USD plunges on the first trading day of 2023