Fear is spreading around the financial world, with the likes of contagion, bank run or recession being ever more mentioned. Are the markets really in trouble?
From Silvergate to Silicon Valley Bank
Last week was definitely not the best for the global economy. After the bankruptcy of Silvergate, a crypto-friendly bank, which happened in the middle of the week, Silicon Valley Bank, one of the biggest banks in the United States, also voiced their troubles.
Read also: Oil spikes after hot US jobs data
Most of the stocks of the banks in the United States tumbled, some even crashed significantly. The overall sentiment is far from ideal, with many pointing to the direction of several other financial institutions or banks that could be in trouble next.
What do the experts say?
The situation is currently really blurry. Not many details or information have been released by the institutions or regulators, which only plays into the narrative of FUD (fear, uncertainty, doubt).
You may also like: FTSE drops further after UK data, eyes critical support
Yet, some industry experts and analysts have tried to go down the rabbit hole of what is happening in the markets. Here are some of the best tweets and twitter threads describing the whole situation:
What does this mean for markets?
Whether contagion or bank run are likely cannot be clearly stated now. The signs might be there, but that does not mean that the situation will play out that way. Other than uncertainty and fear, Monday will most probably bring a huge spike in volatility. According to Dylan Leclair, Bitcoin analyst, this can already be seen through VIX.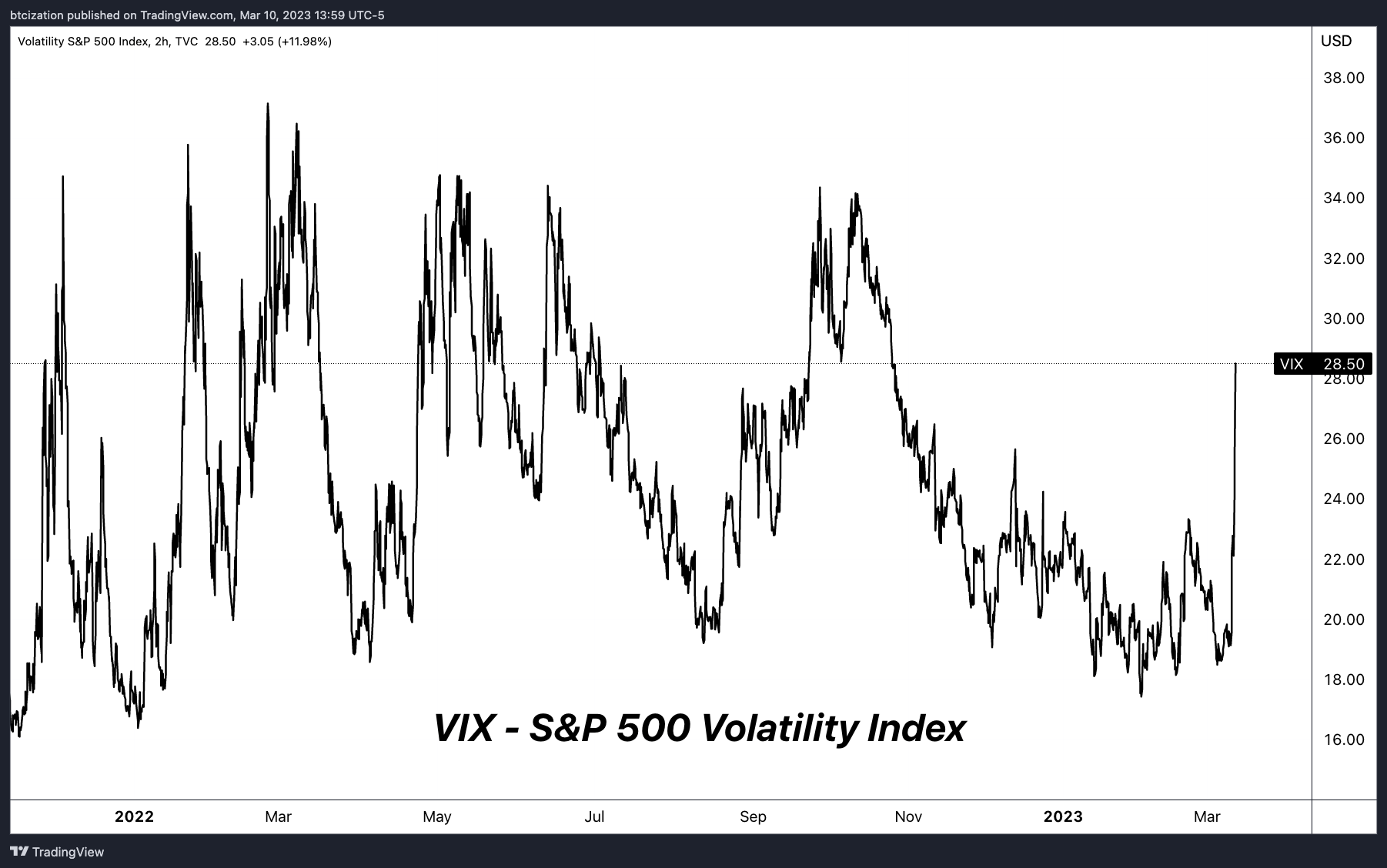 S&P 500 Volatility index, source: twitter.com
Other than that, more explanations, releases or announcements are definitely to be expected at the beginning of next week. This means that the markets will definitely be much more volatile, so make sure that you are safe out there whether you are investing or trading and we will keep you updated on everything important that the next week brings.